Company
Profile
Apollo Inffratech Pvt. Ltd. (AIPL)
– One of India's largest manufacturers of high quality concrete construction equipment – such as concrete batching plants, dry batching plant, dry mix plant, fixed form concrete paver, transit mixers, pipe making machines, cage welding and block making machine, slipform pavers, concrete equipment and related spares – provides Indian infrastructure companies with International standards and global technological breakthroughs in construction industry.
Read More

Product
Range

Apollo's Technology and Business Partners
From Worldwide

A JV company Apollo HawkeyePedershaab Concrete Technologies Pvt Ltd (AHCT) was formed in 2012 between Apollo and world renowned HawkeyePedershaab, USA to manufacture and sell machines to produce concrete pipes, manhole systems and box culverts with vibrated casting technology.

A JV company Apollo Carmix Equipments Pvt Ltd (ACEPL) was formed in 2014 between Apollo and Carmix, Italy – a pioneer in the field – to manufacture and sell self-loading mobile concrete mixers in India to produce high-quality and cost-effective concrete at any job site.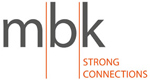 Apollo has a technical alliance with MBK, Germany which is the pioneer in manufacturing cage welding machines in the world. Apollo offers one of the best quality of cage welding machines to suit the needs of all type of concrete pipes and manholes production in India.

Apollo has a joint venture with Germany based Zenith, which is world renowned company in manufacturing of concrete block making machines. Apollo Zenith provides India's emerging market a wide range of concrete block and paver making machines.

Apollo is the exclusive business partner of HEM,USA which offers complete range of SLIP FORM Concrete Paving Equipment. This partnership will allow Apollo to cater to the needs of the contractors working on various projects including national highways, state highways, airfield runways and canals.
HEM also offers grade trimmers, placers, placer-spreaders, form riding pavers, texture curing machines, and automated concrete sawing machine.
"APOLLO HEM provides technical support and training on the customer's site with the customer's staff. Qualified operators and technicians are available for long and short term hire. Apollo HEM technicians are ready to assist customers all over the globe and ready to travel on short term notice. "

With decades of experience and sales in over 100 different AAC plants in 20 countries on 6 different continents, Aircrete Europe is the recognized global leading developer and manufacturer of Autoclaved Aerated Concrete (AAC) machinery and technology for the production of AAC panels and blocks. Apollo lnffratech Pvt. Ltd. is one of India's leading infrastructure engineering companies, providing international standards and global technological breakthroughs to the Indian infrastructure companies. The company has held a dozen strategic joint ventures with world-renowned concrete & construction equipment makers in order to offer Indian customers complete construction solution under one roof. Now with representing Aircrete Europe in India, we will design and deliver the most innovative turn-key AAC plants and cutting-edge plant technology to our local customers. Being your long-term exclusive project partner, we guide you through all the steps of planning, building and operating your AAC factory. We are a full technology partner, not just a machine supplier, resulting in maximum value creation. The future is here and together we will build it!